5 of Wands/Rods Tarot Card Meaning & Interpretations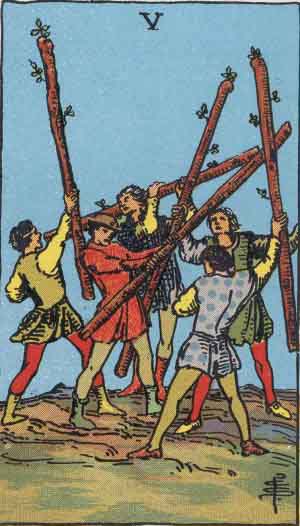 The 5 of Wands, 5 of Rods or 5 of Batons is a card of conflict, struggle, tension and problems in the home or work place. The element here is Fire which relates to home, community, work & creativity. The aspects of the number 5 in numerology are change, the unexpected, discard, unattachment, adaptability and freedom. Opposing forces, all conflicting, is the main theme of this card the solution is one of adaptivity, change and dealing with the unexpected.
© Phuture Me Ltd 2010-2015. All rights reserved.