6 of Pentacles/Coins Tarot Card Meaning & Interpretations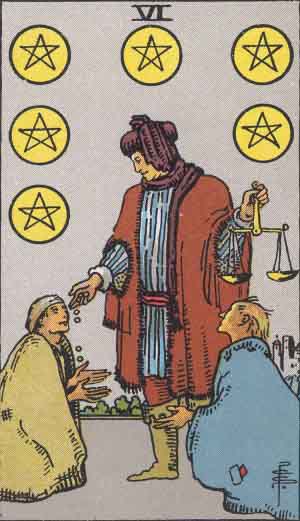 The 6 of Pentacles, or The 6 of Coins, is a card of benevolence, generosity, material gain and financial commitment to family, friends or community. The element here is Earth which relates to wealth and material possessions. The aspects of the number 6 in numerology are home, responsibility, domesticity, burden bearing and family. As much as this is a card of money going out to those closest it is also an auspicious card for money coming in too.
© Phuture Me Ltd 2010-2015. All rights reserved.