King of Wands/Rods Tarot Card Meaning & Interpretations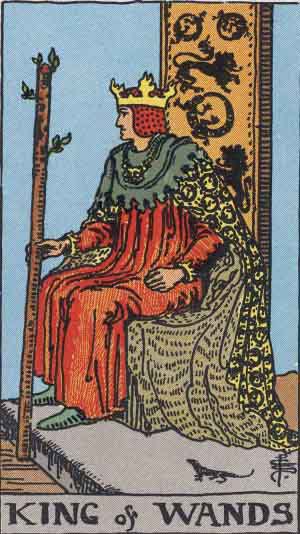 The King of Wands, Rods or Batons is a mature* man who's vocation in life is related to the element of fire, home or construction (for example a fire fighter, an architect, an engineer, a carpenter or joiner). The symbolic relationship to this card may not be vocational, it could be a description of his personality. In which case this man may be a family orientated man, a married man or a passonate, fiery, man. He could be a man who prefers to live in the countryside than a town or city. A man who has a love of nature.
*maturity happens between ages 28 to 37, when a man enter's his 2nd numerological life cycle.
© Phuture Me Ltd 2010-2015. All rights reserved.