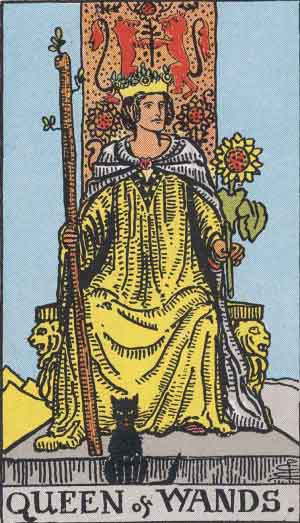 The Queen of Wands, Rods or Batons can be a house wife, a home maker or someone who loves creative domestic work such as baking, cooking, needle work. She may be practical, warm, fiery, creative and very sexual. Her vocation in life may be related to the element of fire or wands, she could be a potter (kiln), an architect or gardener. Many Tarot decks depict this Queen holding a stick and/or a flower and this visual symbology should be noted in the divination.
Other online descriptions of The Queen of Wands:


© Phuture Me Ltd 2010-2015. All rights reserved.