Brittany
| | |
| --- | --- |
| Status: | Available |
| Experience: | 10+ years |
| Attributes: | Spiritual, Empath |
| Specialities: | Tarot, Oracle, Spirituality |
| Languages: | English |
| Member Since: | Feb 2016 |
| Avg Response: | 41 hours |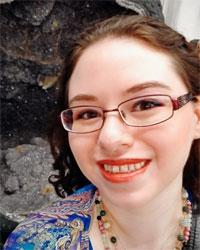 | | |
| --- | --- |
| Status: | Available |
| Experience: | 10+ years |
| Attributes: | Spiritual, Empath |
| Specialities: | Tarot, Oracle, Spirituality |
| Languages: | English |
| Member Since: | Feb 2016 |
| Avg Response: | 41 hours |

Welcome Seeker! I am so glad you have found me here!

I am here to help you on your journey by creating a road map for you to follow. In creating this map, I use my intuition, the tarot cards, and messages from my guides.

I have been working with the tarot cards for ten years as of writing this, fine tuning my skills with them along the way. I have a vast variety of decks, each one having a different voice in the way they read, however there are only a few I choose to work with on a normal basis.

My work schedule can be a little sporadic, but I will get to your reading as soon as I can. It is of utmost importance to me that I am undisturbed and clear of mind so that your reading is given all of my attention and energy.

Now before I can write you this map, please familiarize yourself with my methods below! I look forward to being your guide and a helping hand on your path of discovery and growth.


~Methods~

Before I start a reading with you, I spend a moment to light my candle or meditate, connecting to your energies so that I may bring you the best reading possible. The cards speak to me in many ways; Most often I use the images intuitively and relay what they are telling me, combined with my years of knowledge of the card meanings themselves. I communicate with your guides when needed, and I work with my own guides and friendly spirits who may have some advice to offer. Primarily I am clairvoyant and clairaudient, as well as empathic and strongly intuitive. If a picture or a message comes to me, I will bring it up in the case it means something to you.


~Predictions~

Predicting the future can be a finicky thing. This is why I tend to steer myself towards Forecasting instead. Oftentimes I work with the energies of the future rather than a set in stone outcome, simply due to the fact that your free will is a strong influential factor. Sometimes the cards will give a clear forecast, and sometimes they will give a vague idea based on the energy of the future events. No matter what the outcome, I will work to coach you onto a path you desire.


My specialties fall under:

Spiritual Coaching
Communicating with Spirit/Animal Guides
Overcoming Blockages
Digging Deep into a Situation
Readings for your Pet
Action-based Readings
Improving your Relationships

Personal Decks I Use Most:

Morgan Greer Tarot
Tarot of Pagan Cats
The Wild Unknown
The Shamanic Healing Oracle
The Anubis Oracle

Tidbits About My Life

Besides tarot, I am also an artist and enjoy drawing animals and characters of all sorts. I am a shemsut of the Kemetic Orthodoxy faith and a divined daughter of the goddess Bast-Mut.


I have put together some reading packages covering topics that I specialise in. Some may also include additional, and unique, methods that I use in my readings. Click on a package to find out more about it.
I will read spreads created by you using our Digital Tarot Deck. Click the button below for a list of the spreads I would be happy to read for you
Brittany's Testimonials
If you have had a reading from me I would be very grateful if you could tell others about your experience here.