Brittany 
| | |
| --- | --- |
| Status:   | Available |
| Experience:   | 10+ years |
| Attributes:   | Spiritual, Empath |
| Specialities:   | Tarot, Oracle, Spirituality |
| Languages:   | English |
| Member Since:   | Feb 2016 |
| Avg Response:   | 26 hours |
| Local Time:   | |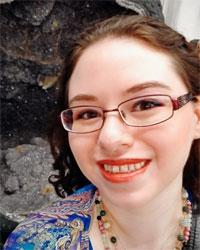 Status:  
Available
Experience:  
10+ years
Attributes:  
Spiritual, Empath
Specialities:  
Tarot, Oracle, Spirituality
Languages:  
English
Member Since:  
Feb 2016
Avg Response:  
26 hours
Local Time:  

Cats-Eye Clarity is just around the corner...

Welcome Seeker! I am Brittany, an intuitive reader of over 10 years who uses the cards in order to create clarity and direction. I am a master-certifed Reiki practitioner and an animal spiritualist, so don't be surprised to discover your own Animal Guides along the way!.

It has become my mission to aid you in your personal journey. A successful journey must always have a map! In creating this map, I use my Intuition, the Tarot, and even messages from my Guides as well as yours.

Before I can write you this map, please familiarize yourself with my methods below. I look forward to helping you take those first steps towards your best life.

~Methods~

Before I start a reading with you, I spend a moment to light my candle or meditate, connecting to your energies so that I may bring you the best reading possible. The cards speak to me in many ways; Most often I use the images intuitively and relay what they are telling me, combined with my years of knowledge of the card meanings themselves. I communicate with your guides when needed, and I work with my own guides and friendly spirits who may have some advice to offer. Primarily I am clairvoyant and clairaudient, as well as empathic and strongly intuitive. If a picture or a message comes to me, I will bring it up in the case it means something to you.


~Predictions~

Predicting the future can be a finicky thing. This is why I tend to steer myself towards forecasting instead. Oftentimes I work with the energies of the future rather than a set in stone outcome, simply due to the fact that your free will is a strong influential factor. Sometimes the cards will give a clear forecast, and sometimes they will give a vague idea based on the energy of the future events. No matter what the outcome, we will work together to find your best course of action.


My specialties fall under:

Communicating with Spirit/Animal Guides
Overcoming Blockages
Digging Deep into a Situation
Readings for your Pet
Action-based Readings
Improving your Relationships

Personal Decks I Use Most:

The Wild Unknown
Tarot of Pagan Cats
Mystical Cats Tarot
Animal Totem Tarot

Tidbits About My Life

Besides tarot, I am also an artist and enjoy drawing animals and characters of all sorts. I am a shemsut of the Kemetic Orthodoxy faith and a divined daughter of the goddess Bast-Mut.

Note: My work schedule can be a little sporadic (being a flight attendant), but I will get to your reading as soon as I am able. It is of utmost importance to me that I am undisturbed and clear of mind so that your reading is given all of my attention and energy.


I have put together some reading packages covering topics that I specialise in. Some may also include additional, and unique, methods that I use in my readings. Click on a package to find out more about it.
I will read spreads created by you using our Digital Tarot Deck. Click the button below for a list of the spreads I would be happy to read for you
Brittany's Testimonials
If you have had a reading from me I would be very grateful if you could tell others about your experience here.