Priya
| | |
| --- | --- |
| Status: | Available |
| Experience: | 5+ years |
| Attributes: | Spiritual,Empath |
| Specialities: | Tarot,Dreams,Astro |
| Languages: | English |
| Member Since: | Apr 2015 |
| Avg Response: | 41 hours |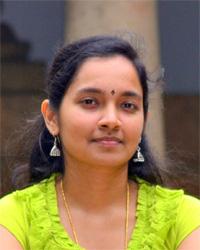 | | |
| --- | --- |
| Status: | Available |
| Experience: | 5+ years |
| Attributes: | Spiritual,Empath |
| Specialities: | Tarot,Dreams,Astro |
| Languages: | English |
| Member Since: | Apr 2015 |
| Avg Response: | 41 hours |

I am a musician and I have been fortunate enough to take forward my tarot reading passion professionally too.
I served the software industry for a few years which was providing me materially well. Life then gave me situations to explore the unknown and enhance my creative side through my curiosity for studying human behaviour and the unseen/unspoken influences that affect quality of human living. I have always felt blessed with whatever destiny had to offer me at various points in my life. Seeing the best of what a situation has to offer, makes me view life optimistically, instead of dreading the challenges.
Reading the cards and analysing my own dreams opened my eyes to transforming various facets of my own life. They are life-changing for me. When I took forward to read for people around me I received a positive response and soon it helped me read for strangers helping them with their situations. I am happy to be receiving a growing clientele around the world.
The cards helped me tap into my intuition and paved me the way for answering several questions that I had in mind.
Destiny enabled me to embrace the nature's gift without giving it a second thought, when the real world denied giving me answers. I feel privileged to help people around me experience the true happiness in their lives by understanding the real TRUTH.
Looking forward to communicate with you and spread the happiness that you always deserve!

I have put together some reading packages covering topics that I specialise in. Some may also include additional, and unique, methods that I use in my readings. Click on a package to find out more about it.
I will read spreads created by you using our Digital Tarot Deck. Click the button below for a list of the spreads I would be happy to read for you
Priya's Testimonials
If you have had a reading from me I would be very grateful if you could tell others about your experience here.
We previously used Facebook Comments for testimonials from clients.
Please use Disqus above if you want to leave a testimonial as we are phasing out the use of Facebook's system.
Eugenia Teixeira

The reading was pretty accurate not only about my moment in life, but also regarding the details of my present moment. I was really impressed. Thank you very much Priya.
Jul 13, 2015 6:07 pm

Terry Poon

Thank you Pria
Jun 01, 2015 11:06 am

Kimberly Tieuel

Priya was delightful..She knew exactly what the relationship dynamic was between my boyfriend and I without my saying a word.. I would definitely have her read for me again and I highly recommend her for others as well!
Apr 23, 2015 4:04 pm