Tara
| | |
| --- | --- |
| Status: | Unavailable |
| Experience: | 10+ years |
| Attributes: | Aries |
| Specialities: | Tarot, Astrology |
| Languages: | English |
| Member Since: | Dec 2015 |
| Avg Response: | 24 hours |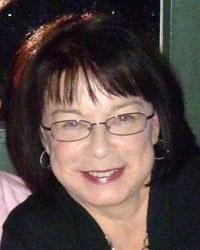 | | |
| --- | --- |
| Status: | Unavailable |
| Experience: | 10+ years |
| Attributes: | Aries |
| Specialities: | Tarot, Astrology |
| Languages: | English |
| Member Since: | Dec 2015 |
| Avg Response: | 24 hours |
Tara is unavailable at this time for new reading requests.
Click on the button below to be notified when Tara becomes available.
Request Notification

Hello! My name is Tara, and I am a natural born sensitive and intuitive Empathic. From the time I was a small child I was very intuitive and had a great knack for sensing people's emotions and motivations. I also, on occasion experienced seeing a ghost, or two or three, and could, through clairvoyance, see an individual's aura. Somehow, however, I got sidetracked on my metaphysical journey, and when I reached my twenties, I decided that marriage and motherhood should be my next step in life. After a long term marriage and two beautiful grown children, I went through a painful divorce that resulted in my starting over ... And, guess what? My intuitive and spiritual side of my personality was still there, waiting for me to pick up, right where I had left off - but now I had the time and the focus to pursue my abilities with a renewed intensity and dedication. I don't remember who it was, but somebody (thank you!) put a Tarot deck in my hands for the first time, and it was like the Universe opened up for me, and the Tarot cards became like an extension of my soul. I soon began giving professional readings for private clients, at psychic fairs and eventually online with several well known psychic phone and chat services.

I also design Tarot and Lenormand decks that I sell, and have attended the major Tarot conferences as a vendor. I love doing readings, and I can do them very quickly., However, the follow-up written report may take me a few hours depending on how many are in the queue ... The Celtic cross is my "go to" spread with some modifications on my part - I like using a lot of cards, and for me, the more cards I use, the more information I glean ...

Basically, all I need is your name and a question - a very direct and defined question is preferable - and the spiritual energy will begin to flow through me, providing you with information and knowledge about your situation - past, present, and future. I am clairvoyant, accurate and detailed, and specialize in love and relationships. If you feel a reading with me, would be a positive and beneficial experience, please let me know, and allow me to be that channel for you ...

Warmest Regards, Tara

Author and deck designer
- The Timeless Tarot
- The NOW Lenormand


I have put together some reading packages covering topics that I specialise in. Some may also include additional, and unique, methods that I use in my readings. Click on a package to find out more about it.
I will read spreads created by you using our Digital Tarot Deck. Click the button below for a list of the spreads I would be happy to read for you
Tara's Testimonials
If you have had a reading from me I would be very grateful if you could tell others about your experience here.
We previously used Facebook Comments for testimonials from clients.
Please use Disqus above if you want to leave a testimonial as we are phasing out the use of Facebook's system.
Leslie Sawyer

Tara delivered my reading in an efficient manner. It was accurate to the situation I asked about and she even pulled some additional cards for me. I look forward to ordering more readings from her! Great job Tara!
Jan 26, 2016 10:01 am

George Gordon

Tara's reading was very insightful. I really appreciated that she took the time to pull additional cards to provide me with guidance on my inquiry. A VERY accurate read of my situation. Highly recommend. Thank you Tara!
Jan 20, 2016 11:01 pm

Ayako See

Tara's reading is very helpful, very inisightful. Highly recommended!
Dec 30, 2015 1:12 pm