Vickie
| | |
| --- | --- |
| Status: | Available |
| Experience: | 18+ years |
| Attributes: | Kabbalah, Aries |
| Specialities: | Tarot, Lenormand |
| Languages: | English |
| Member Since: | Apr 2014 |
| Avg Response: | 39 hours |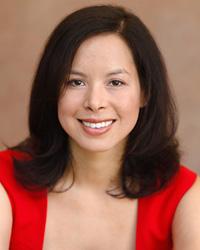 | | |
| --- | --- |
| Status: | Available |
| Experience: | 18+ years |
| Attributes: | Kabbalah, Aries |
| Specialities: | Tarot, Lenormand |
| Languages: | English |
| Member Since: | Apr 2014 |
| Avg Response: | 39 hours |

My first encounter with the tarot occurred in 1997 when I was an 18 year old Catholic school-girl rummaging around a metaphysical bookshop. There I found the most beautifully drawn cards that I had ever seen. Since that fateful day I have regularly turned to my trusty tarot deck to navigate my way through life's twists and turns.

My life reached a turning point in 2012 when I decided to leave a 9 year career that I had spent my 20s and early 30s cultivating. Nearly one full decade of struggling with stress, depression, anxiety, and panic attacks made me realize that it was time to leave my old life and start over again. That was undoubtedly the best decision I have ever made. I am now pursuing my true calling as a spiritual counselor. Helping my clients resolve their problems and find their way through life leaves me feeling truly happy and fulfilled.

I am currently a full-time spiritual counselor and blogger. I live in my hometown of Los Angeles, California with my two cats. I like hiking, Classic Hollywood movies, and getting into heated political debates with my friends. My non-tarot background is in academia and research.

As a psychic intuitive I am...
* EMPATHIC - I can easily pick up on what others are feeling without them having to tell me.
* CLAIRCOGNIZANT - I experience very strong "gut feelings" about the energy of a situation and where that situation is headed.
* CLAIRVOYANT - I can "see" detailed images of past, present, and future events (at age 17 I predicted where I was going to college after seeing physical landmarks of my alma mater in a prophetic dream).

Tarot is my all-time favorite tool that I use to connect with my psychic intuition. However I like to supplement my tarot readings with Lenormand cards, astrology, numerology, and my crystal pendulum. These tools provide me with multiple layers of information regarding your personality, your life purpose, and your current situation.

Contact me if you struggle with pain, doubt, fear, confusion, and indecision.

If you are currently healing from a painful experience, I can help you understand the lessons to be learned so that you can transmute your trauma into wisdom, find closure, and move on.

If you are searching for love, I can help you identify the needed inner changes to find that special someone.

If you find yourself at a career crossroads, I can provide you with the knowledge you need to make an informed decision.

If you are looking to become unstuck in any area of your life, I can help you remove the mental blockages that are holding you back from achieving your goals.

Although I am new to Phuture.Me I have been offering professional tarot reading services since 2013. Read what my most recent clients are saying about me!

** PLEASE INCLUDE A QUESTION WITH YOUR READING REQUEST **

- - - - - - - - - - - -
TESTIMONIALS
- - - - - - - - - - - -

"Thank you so much for giving me this wonderful reading! The details you provided are very clear and hopefully with the light provided by you I will be able to select the right path." -Brent K.

"Your advice was very useful and accurate!! I have been wanting to do exactly what your reading suggested for awhile. I guess I needed a little push. Thank you so much it was very clear and understanding." - Juanita

"I had no idea how sensitive an inquiry was possible through reading tarot cards... I'm so grateful and surprised at what you have helped me see as the biggest block to my moving forward. I suddenly realized the most important issue needing my attention and care." - Kate

"Your response is quick, professional, and to the point. You got a lot more than I ever would have expected from that one single card!" - Terri

"Thank you so much for my reading it really helped me clarify some things in my mind and I have you to thank. Your reading was very much on point and it told me what I needed to know." -Kris

"This is a wonderful reading, I am speechless." -Ana

"I must say that your reading is very accurate and has confirmed what I have been thinking." -Vivian

"Thank you for your help, it's better than therapy!"

***

PLEASE NOTE THAT I DECLINE READING REQUESTS WHERE I AM ASKED TO LOOK INTO THE HEARTS & MINDS OF PEOPLE OTHER THAN YOU. I CONSIDER THIS TO BE AN ETHICAL BREACH, AS IT IS AN INVASION OF SOMEONE ELSE'S PRIVACY. THE FOCUS OF ALL MY TAROT READINGS IS YOU, AND ONLY YOU.

I will read spreads created by you using our Digital Tarot Deck. Click the button below for a list of the spreads I would be happy to read for you
Vickie's Testimonials
If you have had a reading from me I would be very grateful if you could tell others about your experience here.
We previously used Facebook Comments for testimonials from clients.
Please use Disqus above if you want to leave a testimonial as we are phasing out the use of Facebook's system.
Beth Rubin

Vicki was wonderful again - she just didn't tell me what I wanted to hear either. That is so important. I may not like hearing negative things, but I would rather hear the truth.
Nov 29, 2014 9:11 pm

Beth Rubin

She was wonderful - thank you so much
Nov 23, 2014 1:11 am

Timothy Grant

Vickie how much do you charge for your readings
Oct 29, 2014 11:10 pm

Michelle Lek

Dear Vickie, thanks for the reading. Your advice is helpful and crossed my fingers. Hope things will change for the better within the next 3 months.
Oct 28, 2014 11:10 am

Bello Wright

How do I go about gettin a reading
Oct 13, 2014 8:10 pm

Shirley Neo

Thanks for the very insightful reading. Your advice is very helpful. You are very good and I will continue to ask for more tarot readings from you in the future.
Aug 20, 2014 11:08 am

Latoriea Q.

Thank you Vickie. Helped me a lot! Very good.
Jul 24, 2014 7:07 pm

Kathleen Leahy-Jenks

Thank you for the reading, Vickie! I will keep in touch and give you an update. You're very nice and you answer quickly. I'm going to do what is best, that is back off. Thanks again :-)
Apr 23, 2014 7:04 pm