Recommended Tarot & Numerology Reading References
First published in 1931 around the time of the great depression Florence Campbell gave the 20th century the numerologists bible at a time when the western world had fallen on hard times.
This is the first book anyone wanting to study numerology in depth should aquire. It is a well laid out book with clear explanations that can be read or used easily as a reference manual.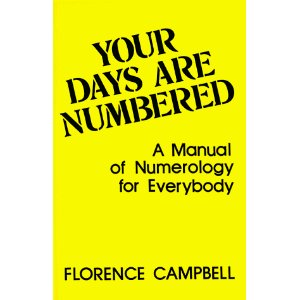 Wilma Carroll has written a book on Tarot and Tarot reading. Not a reference text, as most Tarot books are to thumb through looking up card meanings, but an actual book that makes for a excellent read. Wilma encourages the instinctive reading approach rather than the learned approach. She also dedicates some pages to using Numerology and gives a brief, but concise, introduction to numerology in forecasting and timing.
Wilma takes the Tarot beginner straight into their first reading and at the same time tells the story of how she became a reader herself. The book contains a lot of Wilma's experiences and observations. Tales of predictions, some of them famous. Asked on TV's Live with Regis to name the winner of the USA presidential elections and getting it right. Wilma is currently writing her next book tentivily named "Confessions of a Tarot Reader".
Update: Now available as an e-book on Kindle for $4.99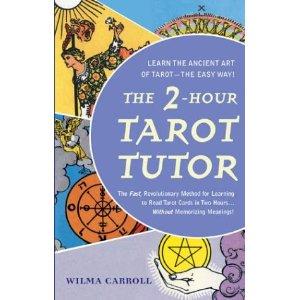 If you must have a reference book for Tarot then this is the book to have. Like all the book's in the Collins Gem series it's a pocket sized book. However it is packed with nearly 250 pages of card meanings, spreads and guides on interpretation. One of it's most usefull, and unique, features is the multiple card meanings table. Do you have 3 Kings in your spread? Did you know that this traditionally means "High status; honours granted"? The table contains every number and face card in the minor arcana with an explanation to the meaning of multiples of these cards appearing in any spread. Written in Edinburgh, Scotland this book is a great example of the Scottish saying "guid gear comes in sma' bou" (Good gear comes in a small package).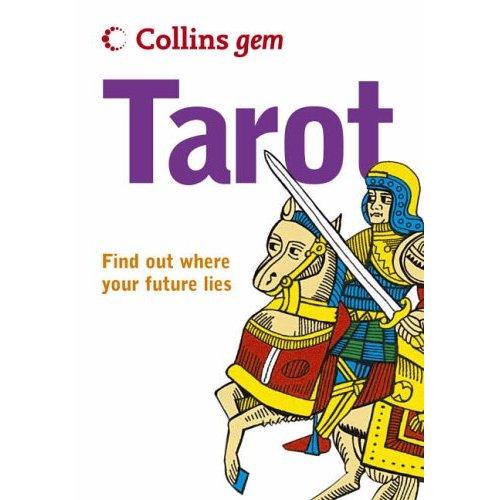 Hans Decoz is the modern master of numerology. His book is packed with every facet of numerology you knew about then then a whole lot more. For example his Lost Object Numerology makes the book a handy tool for locating things you have misplaced. Hans goes into exceptionally deep detail offering some truly unique insights on numerology.