Pascale
| | |
| --- | --- |
| Status: | Unavailable |
| Experience: | 32+ years |
| Attributes: | Spiritual Aquarius |
| Specialities: | Tarot |
| Languages: | English - French |
| Member Since: | Sep 2013 |
| Avg Response: | 10 hours |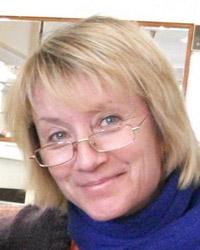 | | |
| --- | --- |
| Status: | Unavailable |
| Experience: | 32+ years |
| Attributes: | Spiritual Aquarius |
| Specialities: | Tarot |
| Languages: | English - French |
| Member Since: | Sep 2013 |
| Avg Response: | 10 hours |
Pascale is unavailable at this time for new reading requests.
Click on the button below to be notified when Pascale becomes available.
Request Notification

I'm intuitive, empathic and claircognizant. I was taught reading cards using the tarot de Marseille over 30 years ago in Geneva as I'd always been interested in developing my intuition. I also use the Rider-Waite, Vision Quest and Wild Wood decks and can incorporate many others.

I start a reading by tapping into your energies and writing about it. Then I look at your cards, feel them and prepare the reading. I specialise in 12 houses astrological readings, relationships as well as simple 3 card readings, often adding more cards (for free), to give a more detailed picture over a question. I close the reading sending light.

Tuning in to spirit guides and being a medium are a recent addition to my skills. This ability to tune in with loved ones who have passed was discovered when doing face to face readings with friends and clients in 2015. It came naturally, much like tuning into a person who is alive, but as a stronger energy. I am still developing these skills and this is why only messages are being offered at this stage.

I believe that we all have the ability to change our destiny and our thoughts to a great extent. Using cards opens a way to channel various energies to get clarity and insight. I use the basic power of prayer and light to promote healing.

I was brought up in Switzerland and have lived in the UK for a few years. Presently, I live in Sydney, Australia, where my two grown up daughters also live. I worked in an administrative environment for many years and I am now a full time tarot reader attending to other creative pursuits. I am fluent in English and French.

Carpe Diem

I have put together some reading packages covering topics that I specialise in. Some may also include additional, and unique, methods that I use in my readings. Click on a package to find out more about it.
I will read spreads created by you using our Digital Tarot Deck. Click the button below for a list of the spreads I would be happy to read for you
My Client Testimonials
If you have had a reading from me I would be very grateful if you could tell others about your experience here.
We use Facebook because we believe testimonials should be from independently verified real people.
You can also leave feedback using Yahoo, Hotmail or AOL accounts if you are not a facebook user.
Your comment will not be posted to Facebook unless you have clicked on the Post to Facebook button.
(If your browser has tracking protection switched on Facebook comments may not appear.
Use a different browser or switch off tracking protection to view or leave feedback.)