Seven of Cups Tarot Card Meaning & Interpretations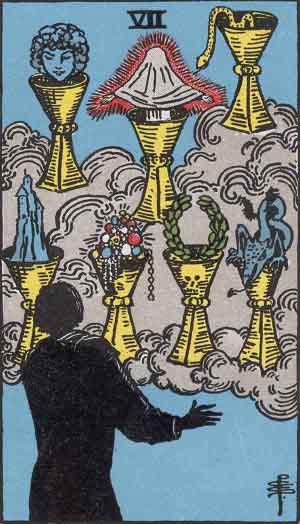 The 7 of Cups is a card of emotional confusion and multiple choices in love or relationships. The element here is Water which relates to love and emotions. The aspects of the number 7 in numerology are contemplation, reflection, thought before action, rest, withdrawal, introspection and research. In the case of the 7 of cups, numerology plays a very key role in its symbolism when divining the meaning of this card. The 7th day is the day of rest in the major religions of the world, it is not a time for action but a time for thought, reflection and analysis. Before you are several cups to choose from and all seem equally as good, it is time therefore to wait and think before making a decision.
© Phuture Me Ltd 2010-2015. All rights reserved.