7 Personal Day, Numerology
A day of rest. Today is your personal "Sunday". Do not try to force ahead with your plans on this day. Today is for contemplation, introspection and meditation. Plan ahead but rest today and wait for the next day to put plans into action. You can use today for study and research and to further your knowledge. If you need to work use today for training yourself with new skills or knowledge. Today you must allow things to come to you. You may feel low in energy today so have a nap during the day, sleep in if you can or go to bed earlier!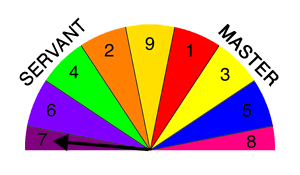 © Phuture Me Ltd 2010. All rights reserved.