3 of Pentacles/Coins Tarot Card Meaning & Interpretations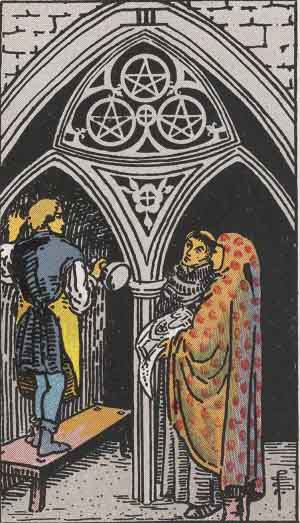 The 3 of Pentacles, or The 3 of Coins, is a card of team work, apprenticeship or hiring of skilled labour. The element here is Earth which relates to wealth and material possessions. The aspects of the number 3 in numerology are the joy of living, sociability, friendship, self expression and creativity. The creative aspect of the 3 combined with the element of earth and its representation of wealth points to reward through application of skill and creativity. As 3 is also a social number it aludes to working with others to create wealth.
© Phuture Me Ltd 2010-2015. All rights reserved.