Three of Cups Tarot Card Meaning & Interpretations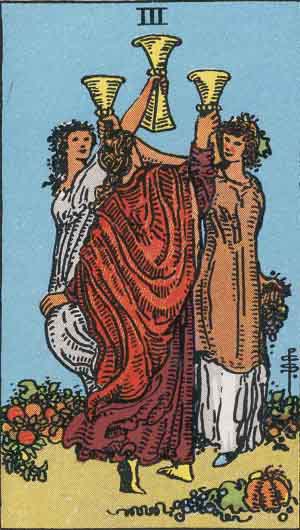 The 3 of Cups is a card of happy social gatherings among family, friends or communities. The element here is Water which relates to love and emotions. The aspects of the number 3 in numerology are the joy of living, sociability, friendship, artistic expression and being carefree. The Rider-Waite-Smith tarot has 3 women dancing and drinking from 3 cups. The theme is one of a celebration which could be a birthday party, a wedding, a Christmas party or just a night out with friends to celebrate good news or just for fun.
© Phuture Me Ltd 2010-2015. All rights reserved.