6 of Cups Tarot Card Meaning & Interpretations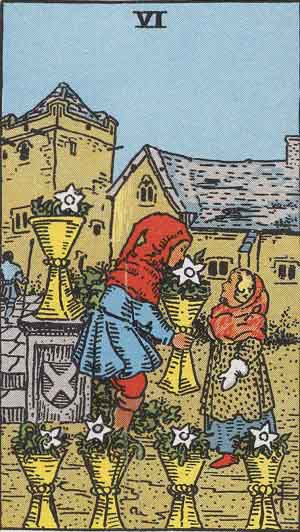 The 6 of Cups is a card of nostalgia, happy memories, platonic relationships and reunions with family or friends from the past. The element here is Water which relates to love and emotions. The aspects of the number 6 in numerology are home, responsibility, domesticity, burden bearing and family. For someone looking for love or a relationship with another person this card would be a no to romance but a pleasant platonic relationship instead. This card often appears when old friends meet up again or someone re-appears from the past.
© Phuture Me Ltd 2010-2015. All rights reserved.