Six of Wands Tarot Card Meaning & Interpretations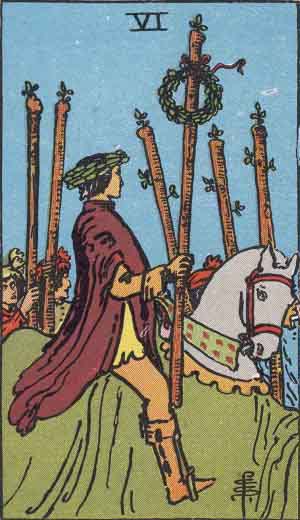 The 6 of Wands, 6 of Rods or 6 of Batons is a card of success after a struggle and advancement. The element here is Fire which relates to home, community, work & creativity. The aspects of the number 6 in numerology are home, responsibility, domesticity, burden bearing and family. This card follows on from the 5 of Wands which is a card of many conflicting problems. The 6 of Wands the theme is of victory and success following successful diplomacy and discussion in the home or work place.
© Phuture Me Ltd 2010-2015. All rights reserved.