Ace of Swords Tarot Card Meaning & Interpretations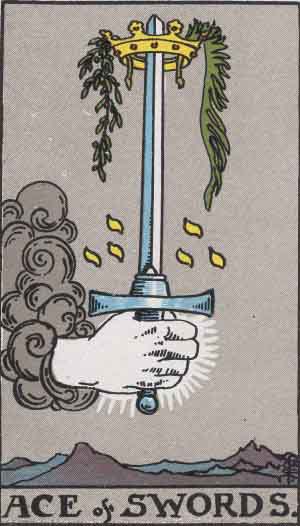 The Ace of Swords is traditionally represented as a single, upright, sword sometimes with it's tip inside a crown or gold ring. It's symbology is simple, it has the element of air and a numerological value of 1. As a 1 it represents a new beginning and, with air as the element, this beginning has to do with new challenges. This could be a contract, a legal letter, a problem needing addressing, new idea or intellectual focus.
© Phuture Me Ltd 2010-2015. All rights reserved.