King of Pentacles/Coins Tarot Card Meaning & Interpretations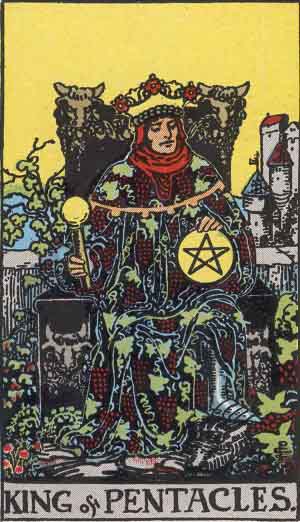 The King of Pentacles, or King of Coins, is a mature* man who's vocation in life is related to the element earth (farmer, gardener etc) or money, wealth or business (entrepreneur, business man, accountant, banker etc). The symbolic relationship to this card may not be vocational, it could be a description of his personality. In which case this man will be a cautious person, grounded, a good negotiator and maybe even has a tendency to be stubborn. 
*maturity happens between ages 28 to 37, when a man enters his 2nd numerological life cycle.
© Phuture Me Ltd 2010-2015. All rights reserved.