King of Cups Tarot Card Meaning & Interpretations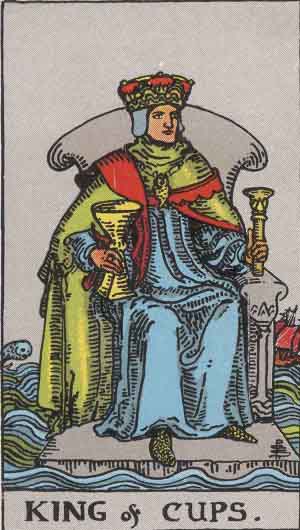 The King of Cups is a mature* man who's vocation in life is related to the element of water (a fisherman, a sailor, a plumber etc.) or emotions (a counsellor, psychologist, actor etc). The symbolic relationship to this card may not be vocational, it could be a description of his personality. In which case this man will be a sensitive, caring, patient and perhaps even a gullible or innocent man. Sometimes it refers to a man who has feminine qualities or a man who is highly intuitive or even psychic.
*maturity happens between ages 28 to 37, when a man enter's his 2nd numerological life cycle.
© Phuture Me Ltd 2010-2015. All rights reserved.