Queen of Cups Tarot Card Meaning & Interpretations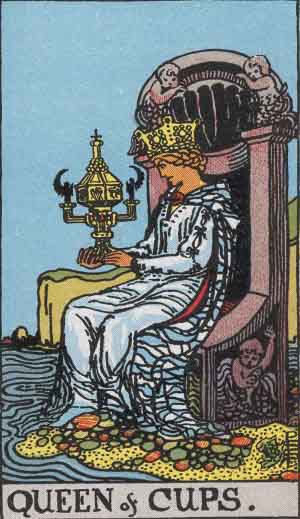 The Queen of Cups can be a good woman, a woman with a good heart, the perfect partner or wife, a loving mother or a loyal friend. She maybe sensitive, affectionate, perceptive, intuitive or gullible. Her vocation in life may be related to the element of water, she could be a counsellor, a psychologist or someone who works in an aquarium.
© Phuture Me Ltd 2010-2015. All rights reserved.