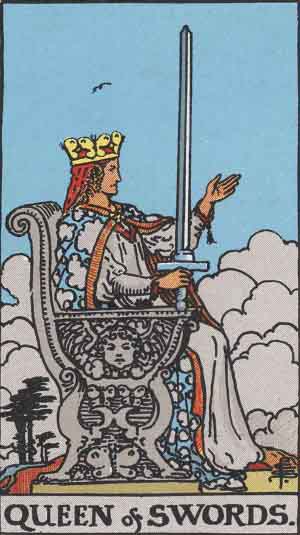 The Queen of Swords maybe a cold, unpleasant, cynical, or bitter person. She maybe highly intelligent with one or many professional or academic qualifications. She may command respect and have authority over those around her. Her vocation in life may be related to the element of air. She could be an air stewardess, meteorologist, teacher, academic, scientist, lawyer, judge, dentist, doctor, surgeon, nurse or policewoman. The Swords offer a great range of possibilities of vocation in their symbolism.
Other online descriptions of The Queen of Swords:


© Phuture Me Ltd 2010-2015. All rights reserved.