Fiona-Anne
| | |
| --- | --- |
| Status: | Unavailable |
| Experience: | 10+ years |
| Attributes: | Gemini |
| Specialities: | Tarot, Lenormand, |
| Languages: | English |
| Member Since: | Aug 2012 |
| Avg Response: | 54 hours |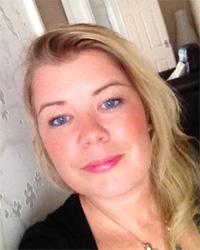 | | |
| --- | --- |
| Status: | Unavailable |
| Experience: | 10+ years |
| Attributes: | Gemini |
| Specialities: | Tarot, Lenormand, |
| Languages: | English |
| Member Since: | Aug 2012 |
| Avg Response: | 54 hours |
Fiona-Anne is unavailable at this time for new reading requests.
Click on the button below to be notified when Fiona-Anne becomes available.
Request Notification

Hello Everyone & Welcome to Phuture Me

HAPPY NEW YEAR!

CHECK OUT MY LATEST OFFERS AT THE END OF THE PAGE! (Free cards!)

I am available now to read your spread of cards.

Thank you for reading my profile. You will find out a little about me, and also special offers at the bottom.

I have been reading now professionally for many many years; what compliments my work the most is my reputation for honesty.

I will tell you exactly what the tarot is saying to me. If you are prepared for an honest reading, this is what my reputation is based on.

I am a fourth generation natural psychic and healer. I have given readings to hundreds of clientele, many returning time after time.

Psychic Email Readings are becoming more and more popular.

I will dig deep to uncover hidden emotions, and offer a rich level of insight, and the truth. I am open and honest in my approach. If you are wanting to know someone's intentions or how to approach aspects of your love life, don't let your mind play tricks on you, get some clarity with a psychic email reading.

My main objective or mission is to guide, enlighten and empower people so they firstly feel in control of their situation. I try to clear away any confusion by shedding light on various aspects of what's going on for them and clarify the different options they have in order for them to be able to decide for themselves which is best for them.

There is nothing worse than feeling lost and bewildered, and not knowing where you stand or what to do. I try to clear all of that up in a reading and help people feel more motivated and happy about themselves.


Common scenarios I deal with would include love triangles, the ex scenario, new love potential, communication issues, commitment, mind games and more.

I am not judgemental of your situation, and your readings are always private and confidential between you and me. You can trust me in a one-on-one psychic reading and know you have my direct attention.

Please try and have your question planned beforehand. This will save precious time when you want to receive your answer as soon as possible. If you don't have a question, thats okay too.

I am passionate about helping and giving guidance, clearing up any confusion, and giving you some closing advise or course of action - I put my heart and soul into psychic readings.

Here are a few day to day questions/scenarios that often come up during psychic readings :-

* When will I get communication ?
* Will we get back together again ?
* Will they ever commit to me ? Or are they playing games ?
* How do they feel about me ? Do they love me ?
* Whats their intention towards me ?
* Will they leave their partner for me ? (love triangles)
* Is it really….over ? Will they come back ?
* Is he worth waiting for ?
* Will we get married ?
* and so much more!

How can you get the best out of your psychic tarot reading? It definitely helps if you come with an open mind and are relaxed - and it also helps if you are open to hear what the reading has to say. I recommend getting your question ready beforehand so you are getting the answers to what is important to you.

--------------------
LATEST TESTIMONIALS
--------------------

Fiona-Anne is a wonderful reader, uplifting, reassuringly straight to the point, confirming what many other predictions. Lots of fun and happy times ahead. Will be in touch when it all kicks off! Thank you so much. Mxxx

I was very impressed with the reading Fiona-Anne gave me, I was like WOW! she told me things about my past that only I know, and my current situation you picked everything up brilliantly, you made me feel so much better, and so thank you hunnie. xxDebsxx

Really connected. Very professional,honest and on point. Will definitely use your services again. thanks.xx S.K

Absolutely amazing reader has helped me loads highly recommend! T. R

JANUARY OFFERS 2016

Fancy a little extra with your reading...??? You can ask one question with your chosen spread.


FUTURE ROMANCE spread will receive a FREE Romance Angels Oracle card to compliment your reading.

THE OTHER WOMAN Reading - You will receive one FREE Oracle card reading to compliment your reading.

HORSESHOE SPREAD - You will receive one FREE Tarot card to your reading from my own deck



Thank you for your interest, and it will be a pleasure to read for you.

Love and light

xx Fiona-Anne xx

I will read spreads created by you using our Digital Tarot Deck. Click the button below for a list of the spreads I would be happy to read for you
Fiona-Anne's Testimonials
If you have had a reading from me I would be very grateful if you could tell others about your experience here.
We previously used Facebook Comments for testimonials from clients.
Please use Disqus above if you want to leave a testimonial as we are phasing out the use of Facebook's system.
Denise Bishop

Thank you so much Fiona-Anne spot on with everything. Definitely have given me closure and I know know I need to move one. Amazing xx
Aug 31, 2015 4:08 pm

Daniel 'Danulous' John

would recommend to others, really good in her interpretation of the cards.
Dec 24, 2012 10:12 am

Kathleen Leahy-Jenks

Thanks again.
Dec 14, 2012 10:12 am

Kathleen Leahy-Jenks

you are 100 % correct. Thank you
Dec 12, 2012 11:12 am

Raedelle Knight

Fiona- Anne was right on the money. I had a question and she was 100 % correct in her answer.
Sep 23, 2012 10:09 am

Isabel Alban

Guys, you got to check out Fiona-Anne. She was very accurate with my situation. I strongly recommend her!
Sep 15, 2012 11:09 am

Reshmi Junah

Thank you Fiona-Anne for the reading - it pretty much was spot on about the situation I am in right now but I will have to ask for more help for guidance - I don't know what to do about the future or what the future holds. I will try again!
Sep 15, 2012 12:09 am

Saniya Khan

Thank you so much for reading my spread Fiona.watever you said was amazingly true...i wish I could know more, but iam glad that iam cleared out by some questions I had in mind....thank you soo much....love and hugs...
Sep 04, 2012 2:09 pm