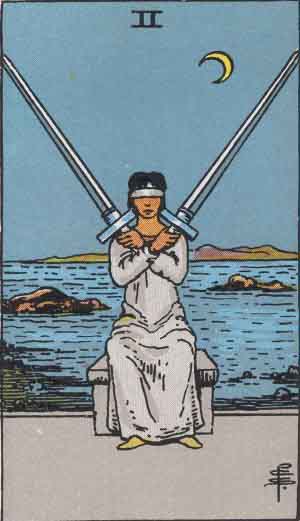 The 2 of Swords is a card of balance, harmony or dead lock. Swords generally are not symbolical of positive influences in a persons affairs but this is one of the exceptions. It can indicate a compromise over a dispute, or a legal agreement that suits both parties. In the Rider-Waite-Smith Tarot a woman sits, blindfolded, holding 2 swords with her hands across her chest. She can not see but she can feel the balanced weight of both weapons in each hand is equal. In the background is a calm sea (element of water) indicating emotional calmness.
Other online descriptions of The 2 of Swords:


© Phuture Me Ltd 2010-2015. All rights reserved.