Two of Wands Tarot Card Meaning & Interpretations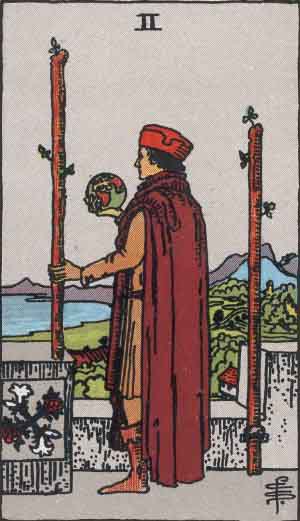 The 2 of Wands, 2 of Rods or 2 of Batons is a card of partnerships within the home, community or work. The element here is Fire which relates to home, community, work & creativity. The aspects of the numer 2 in numerology are service, receptivity, harmony, balance, adaptability, diplomacy and co-operation. In the Rider-Waite-Smith Tarot a man stands on top of castles walls surveying the lands and sea around him. The message here is one of balancing material desires with responsibility to the home and to others.
© Phuture Me Ltd 2010-2015. All rights reserved.