Three of Wands Tarot Card Meaning & Interpretations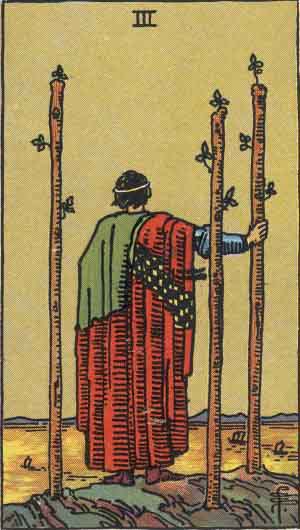 The 3 of Wands, 3 of Rods or 3 of Batons is a card of creativity in the home or work place through social engagement. The element here is Fire which relates to home, family, friends, work & creativity. The aspects of the number 3 in numerology are the joy of living, sociability, friendship, self expression and creativity. This card can point to working with others to create something new in the home or work place and this should be a successful and happy venture.
© Phuture Me Ltd 2010-2015. All rights reserved.