8 Personal Day, Numerology
This is your executive power day. You are at your most powerful today, you are in charge and you have the resource and will power to make all the decisions and see them through. It's a material day with a focus on accumulating money and possessions. If you can further your financial standing then today is the day to push forward and make those gains.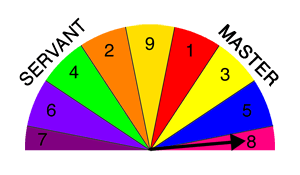 © Phuture Me Ltd 2010. All rights reserved.