Eight of Wands Tarot Card Meaning & Interpretations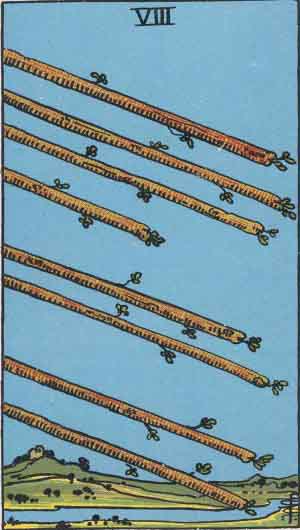 The 8 of Wands, 8 of Rods or 8 of Batons is a card symbolising swift action, travel & expansion. The element here is Fire which relates to home, community, work & creativity. The aspects of the number 8 in numerology are power, control, material freedom, organisation, practicality, self-reliance and success. The imagery most commonly associated with this card is one of 8 Rods flying through the air. This maybe only a metaphorical relationship to the events unfolding meaning that things will change swiftly and for the better. It can though indicate travel by air in the future.
© Phuture Me Ltd 2010-2015. All rights reserved.