The 2 Personal Year, Numerology
A year for diplomacy. Be cooperative and build relationships both personal and professional. This is the year to listen, be receptive, make compromises, never fight but find the middle ground. Last year you listened only to yourself this is the year to listen to others and temper your opinion to that of others. Last year you were the leader but this year you must be a follower. If you plated the seeds of a new venture last year then this is the year to build on your amibitions through seeking support and co-operation of others. Be a collector of people and information.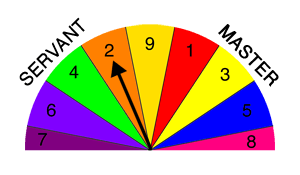 © Phuture Me Ltd 2010-2012. All rights reserved.