Queen of Pentacles/Coins Tarot Card Meaning & Interpretations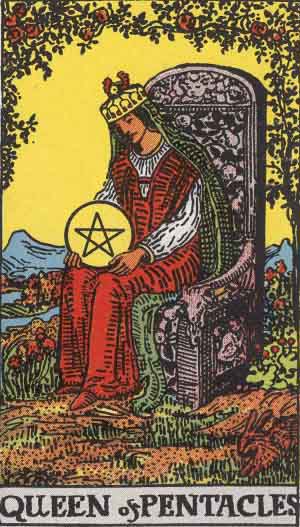 The Queen of Pentacles, or The Queen of Coins, can be wealthy, money orientated and sometimes unpleasantly money minded woman. She may be very cautious, stubborn, loves luxury, very materialistic or a good negotiator. Her vocation in life may be related to the element of earth. She could be a business woman, banker, an accountant, a tax advisor or collector. Many Tarot deck depict her sitting on a throne in a field with trees or plants around her. She may come from the country side or lives there.
© Phuture Me Ltd 2010-2015. All rights reserved.