7 of Wands/Rods Tarot Card Meaning & Interpretations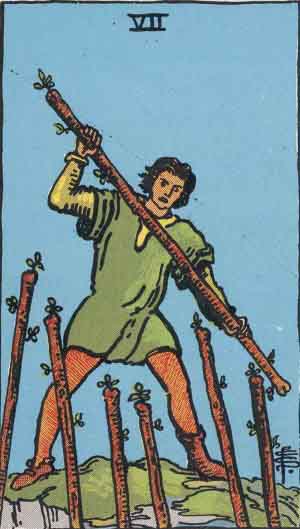 The 7 of Wands, 7 of Rods or 7 of Batons of standing firm in readiness for troubles ahead. The element here is Fire which relates to home, community, work & creativity. The aspects of the number 7 in numerology are contemplation, reflection, thought before action, rest, withdrawal, introspection and research. As with all 7's the 7 of Wands advises thought before action, preparedness is the key to victory in conflicts and problem to come.
© Phuture Me Ltd 2010-2015. All rights reserved.