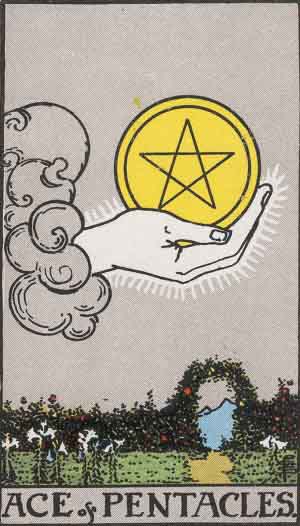 The Ace of Pentacles, The Ace of Coins, is traditionally represented as a single pentacle, or coin. It's symbology is simple, it has the element of earth and a numerological value of 1. As a 1 it represents a new beginning and, with earth as the element, this beginning has to do with material wealth. This could be a new job (as a new source of income), a gift, winning a prize (lottery ticket, raffle ticket win) or money or a gift from an unexpected source.
Other online descriptions of The Ace of Pentacles:


© Phuture Me Ltd 2010-2015. All rights reserved.