Numerology Personal Day 1
Start new things today. Today is a day of new beginnings, leadership & independence. Focus is on yourself and future directions. Be open to new ideas and meeting new people. If you had an idea in the days prior to this day then today is the day to put them into action. Trust your own intuitions and judgement over the advice of others.
Today is a master day, you are in charge of your life and it's affairs and today is yours to use as you wish.
Start a new project today at work or at home.
© Phuture Me Ltd 2010-2012. All rights reserved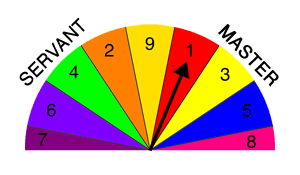 Tarot Cards with Numerology of 1
The symbolism of Tarot, in particular the Rider-Waite-Smith Tarot deck, matches the numerology of its card's number and this can be a very useful visual reference for divining the general themes of a One Personal Day
© Phuture Me Ltd 2018. All rights reserved