Numerology Personal Day 3
The sun is shining for you! This is a day of happiness and social contact. It's a day to express the light inside of you. If you've been stressed or worried then today is the day to forget all your troubles and re-discover the happier sides to your life.
The 3 represents creativity. Unleash your imagination and envision the new. New ideas today should be the roots of the hard work of tomorrow's 4 personal day.
A 3 Personal Day is the best time to socialise and have fun. Throw a party or go to one on a 3 day. Go out dancing with friends!
© Phuture Me Ltd 2010-2012. All rights reserved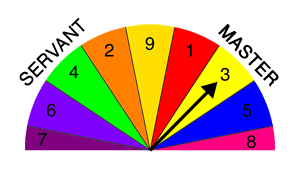 Tarot Cards with Numerology of 3
The symbolism of Tarot, in particular the Rider-Waite-Smith Tarot deck, matches the numerology of its card's number and this can be a very useful visual reference for divining the meanings of a 3 Personal Day
© Phuture Me Ltd 2018. All rights reserved