Numerology Personal Year 3
This year you could find yourself being invited to a lot of parties, celebrations and social gatherings. A 3 personal year can be a year of extremes of emotion either of joy or of sorrow. A year to be creative and self expressive through your creativity. This can be a year of care-free freedom and fun experiences. A good year to go travelling. This won't last into your next 4 Personal Year which will be the complete opposite to this one. So make the most of the freedom to do what you want and enjoy yourself while you have the chance.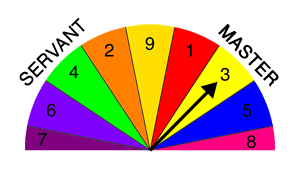 © Phuture Me Ltd 2010-2012. All rights reserved.
Tarot Cards with Numerology of 3
The symbolism of Tarot, in particular the Rider-Waite-Smith Tarot deck, matches the numerology of its card's number and this can be a very useful visual reference for divining the meanings of a 3 Personal Year
© Phuture Me Ltd 2019. All rights reserved